HT-Breeze Plate Heat Exchanger
When space is tight and hot water needs to be carefully controlled, that's when the new HT-Breeze range of plate heat exchangers comes into its own. Thirteen outputs, 0.25 to 5.00 litres/second, all on the same compact 340mm x 750mm footprint.
New standard features mean the new HT-Breeze gives even better control of hot water generation. Added to the time, temperature and pump control setting, the new Breeze offers:
Automatic night set-back plus an anti-legionella pasteurisation cycle.
Remote operating temperature display.
Remote adjustment of set points.
Full BMS compatibility.
3 or 4 port valve operation.
Installed 'stand alone', or with a buffer vessel, the new HT-Breeze can provide flexible hot water generation for large and small projects, whether new or retrofit.
All systems are fully supported by our experienced service and commissioning engineers.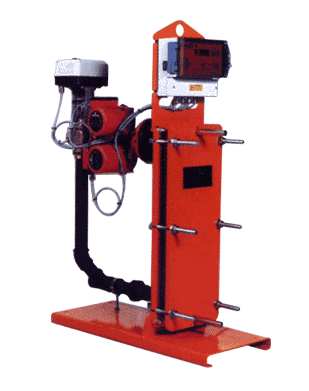 | Model | Duty | Primary Flow Rate at 82°C | Output at 60°C |
| --- | --- | --- | --- |
| CP - B25 | 52 kw | 0.41 l/s | 0.25 l/s |
| CP - B50 | 105 kw | 0.84 l/s | 0.5 l/s |
| CP - B75 | 157 kw | 1.25 l/s | 0.75 l/s |
| CP - B100 | 209 kw | 1.66 l/s | 1.0 l/s |
| CP - B125 | 262 kw | 2.08 l/s | 1.25 l/s |
| CP - B150 | 314 kw | 2.5 l/s | 1.5 l/s |
| CP - B200 | 418 kw | 3.32 l/s | 2.0 l/s |
| CP - B250 | 532 kw | 4.16 l/s | 2.5 l/s |
| CP - B300 | 628 kw | 5.0 l/s | 3.0 l/s |
| CP - B400 | 836 kw | 6.64 l/s | 4.0 l/s |
| CP - B500 | 1047 kw | 8.33 l/s | 5.0 l/s |
Vari-E-Breeze
Plate heat exchangers provide a fast reacting and variable response to hot water demands, especially when those demands can change in seconds from, say, a single tap to a multiple shower operation.
The new Vari-E-breeze combines our plate exchanger expertise with the variable speed technology of the Grundfos MAGNA pump, giving closer control of output, greater speed of response and therefore, enhanced energy efficiency and lower running costs.
The new Van-E-breeze range is available in outputs from 0.25 l/sec to 4.0 l/sec. In addition to the time, temperature and pump control setting, the standard Breeze controller offers an automatic night set-back plus an anti-legionella pasteurisation cycle , retransmission of water temperature, remote set point adjustment and BMS compatibility, with single or twin head variable speed pump.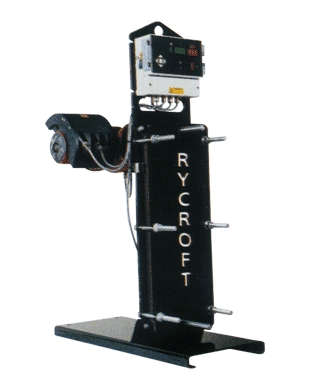 Steam-Breeze
Connecting into an existing steam main to provide heating or hot water is made easier and quicker with the introduction of McCallum's new Steam-Breeze. The stainless steel plate exchanger package can make the interface of steam to DHW or LTHW applications simpler.
The standard range of units provides for heat loads of up to 1.1 MW, which in DHW service will provide a 5 Vsec flow. Larger loads can be accommodated by using McCallum's bespoke design and build capability.
Control of the primary side of the Steam-Breeze can be by electric or pneumatic valves, selected to provide accurate temperature control. Also included are isolation, anti-vacuum valves and line strainer. High limit protection is provided as a standard feature on this range. A standard float trap system is incorporated into the condensate side, and an advanced three term (PID) controller within the panel provides secondary temperature control.
The standard units can be extended to incorporate additional equipment such as secondary pumps, buffer storage, pressure reducing sets and specific valve arrangements, all controlled through the central panel.
The Steam-Breeze has a relatively small footprint and is simple to install, requiring only the connection of electrical power or air, steam inlet and condensate outlet, with flow and return connections on the secondary side.
Breeze units are also available for low and medium temperature hot water applications with fixed valve and pump control or with variable pump (Vari-E-Breeze).